07/30/2022 Kite Lake- Highest lake you can drive to
     Trip Captain:  Dwyne C. and Chris B.
      Phone Number: 785-410-7298
      Email: Vicepresident@flyfisherscolorado.com
Kite Lake is a small, high elevation lake (12,000 feet) nestled in the mountains between Leadville and Alma, Colorado. To access the lake, there is a parking lot near the water that can be reached by traveling 5.5 miles along Buckskin Road northwest from Alma.
Before traveling to Kite Lake, be sure to grab some cash to pay the day use or overnight fee. The journey to Kite Lake offers scenic views of the nearby mountain peaks, wildflowers, and pieces of Colorado history like the Paris Mill. It's located in the Pike National Forest.
Kite Lake History
Kite Lake is named for its shape, which is said to resemble a kite. Although this may not be apparent from the shore, Kite Lake truly resembles its namesake when viewed from above.
Activities at Kite Lake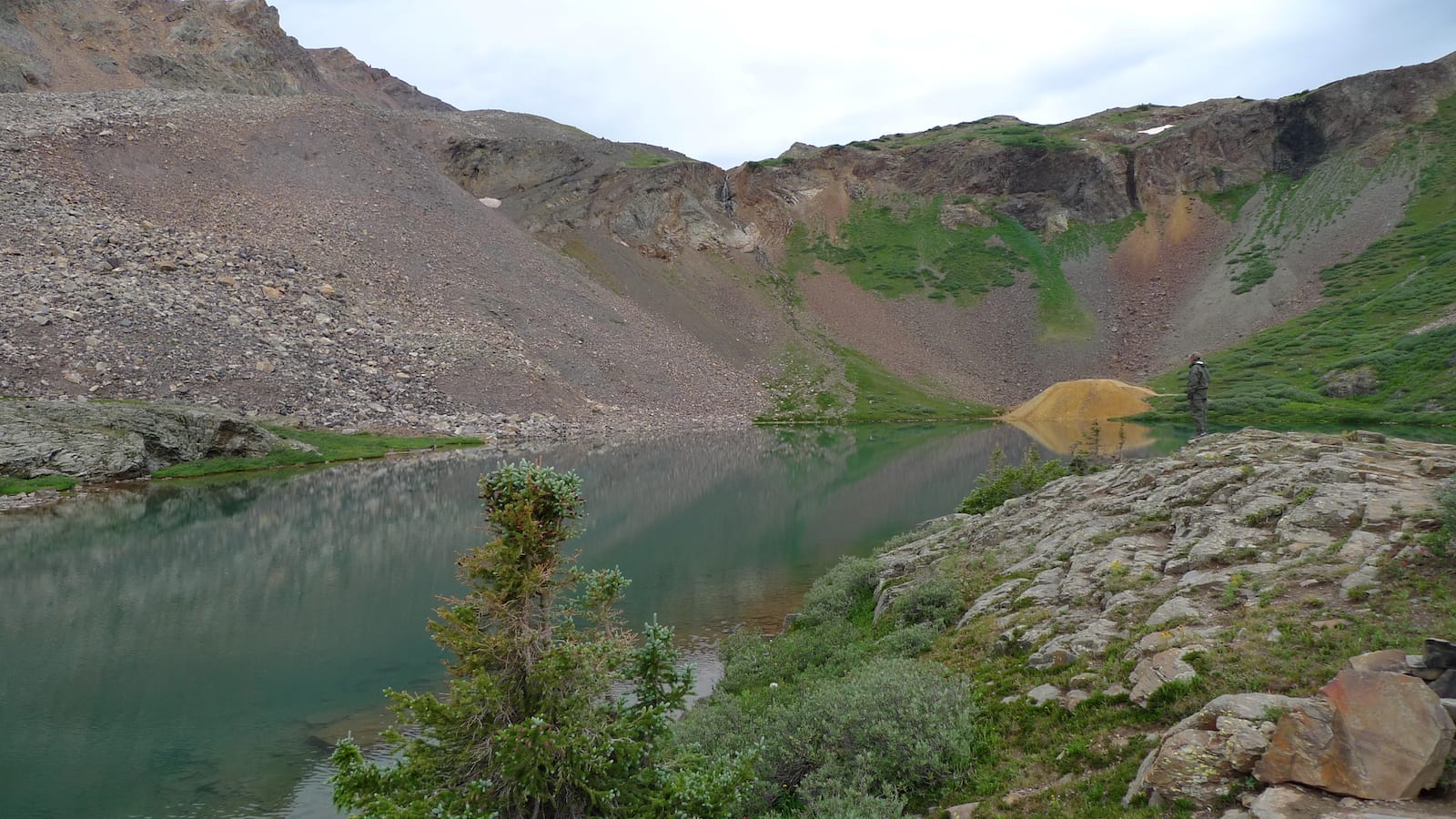 Above the treeline, Kite Lake is a popular basecamp for accessing the area's high country. For those not looking to climb any further, the pristine alpine lake is also a great place for a picnic or a day of fishing.
Camping: The Kite Lake Campground has five designated, first-come, first-served campsites with picnic tables and fire rings. The campground is above the treeline, so it is subject to low temperatures, heavy winds, and no natural shade. To the designated spots, campers are required to carry in their tents and trailers are not permitted.
Read about the Camping near Alma, around South Park.
Fishing: Licensed Colorado anglers are welcome to fish in Kite Lake and the surrounding waters. The area is known to offer good, alpine trout fishing among breathtaking views.
Hiking: Kite Lake is an extremely popular starting point to access many of the area's 14ers. From the parking lot, hikers can access the summits of Mt. Democrat (14,148 ft), Mt. Cameron (14,238 ft.), Mt. Lincoln (14,286 ft.) and Mt. Bross (14,172), all in one day along the Kite Lake Loop.
Picnicking: The day use area at Kite Lake has picnic tables and bathroom facilities available to use for a small fee. Although the parking lot is often full with hikers' vehicles, Kite Lake is a very scenic destination when exploring Park County. There is no running water available, and bringing a significant amount is strongly recommended to combat the altitude and sun exposure.